Speaker Details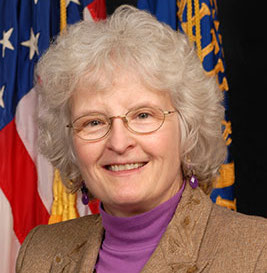 Wanda Jones
Dr. Wanda Jones is the Associate Director for Research and Scientific Integrity, and Acting Director, Office of Research Integrity (ORI), in the Office of the Assistant Secretary for Health (OASH), HHS. In March 2017, she completed a detail to the Office of Policy and Planning, in the Office of the Assistant Secretary for Preparedness and Response (ASPR). Before accepting that assignment in early 2016, she had served as Principal Deputy Assistant Secretary for Health in OASH since November 2009. She was invited by FEMA in March 2020 to lead a 35‑member team facilitating actions between FEMA, HHS, and the White House on the Defense Production Act, returning to ORI in June 2020.
From February 1998 until December 2009, Dr. Jones was the Deputy Assistant Secretary for Health (Women's Health) and the Director of the Office on Women's Health within OASH.  In that capacity, Dr. Jones emphasized the elimination of health disparities, addressing HIV/AIDS and violence against women, supporting women with disabilities, and helping women have better access to healthcare services and programs. Before coming to Washington, Dr. Jones established and led the Office of Women's Health at CDC under Dr. David Satcher.
Since 2008, Dr. Jones has served as the U.S. Principal Delegate to the Inter‑American Commission of Women (CIM), chartered under the Organization of American States. She was the President of CIM from October 2009 until November 2010.
Having joined HHS in 1987 at CDC, Dr. Jones has received numerous awards for her leadership in and contributions to the federal and state public health communities.  She received the Presidential Rank Award as a Meritorious Executive of the Senior Executive Service in 2011. The Eberly College of Science, Penn State, named her as an Outstanding Alumna in 2017.
Dr. Jones holds a BS in Medical Technology from Penn State, and an MPH and Doctorate in Public Health Laboratory Practice from the University of North Carolina, Chapel Hill.