About the Computational Research Integrity Conference (CRI-CONF)
This conference will bring researchers from Biomedical Sciences and Ethics as well as Computer Scientists, AI researchers, and statisticians to discuss how research integrity investigations can be made faster, more accurate, and systematic with the use of computational methods
Any of the following topics will be discussed in this conference:
Computational or best-practices methods for detecting fabrication, falsification, or plagiarism of text, images, statistics, or other research outcomes
The role of research integrity offices at the institutional (e.g., ARIO member) and funders' levels (e.g., ORI)
The role of publishers and whistleblowers' websites (e.g., PubPeer)
Ethical dimensions of automating research integrity
Case studies
Any other research broadly related to non-computational or computational research integrity
When
Tuesday to Thursday
23-25 March, 2021
Invited Speakers
(in alphabetical order)
Panelists
(in alphabetical order)
IJsbrand Jan Aalbersberg (Scopus), Erica Boxheimer (EMBO), Paul Brookes (University of Rochester), Jana Christopher (Image-Integrity), Renee Hoch (PLOS One), Wanda Jones (ORI), Stephanie Lee (Buzzfeed), Benyamin Margolis (ORI), Bernd Pulverer (EMBO), Maria Kowalczuk (Springer Nature), Amit K. Roy-Chowdhury (UC Riverside), William C. Trenkle (USDA), Richard Van Noorden (Nature), Wouter Vandevelde (KU Leuven), Mary Walsh (Harvard University)
Event Schedule
The current event schedule is subject to changes
All times in New York, US time.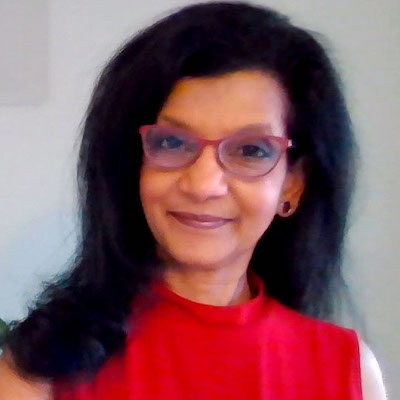 Speaker
Ranjini Ambalavanar, ORI
Examining Questioned Data — Detection Tools and Need for Automation
Research misconduct in the federal regulation (42 C.F.R. Part 93) means fabrication, falsification, or plagiarism (FFP) in proposing, performing, or reviewing research, or in reporting research results (§ 93.103). This session will discuss the types of questioned data and tools that currently are used to identify and confirm FFP with special emphasis on the need for additional tools and automation. Examples of different types of falsified/fabricated (FF) data from closed misconduct cases at the Office of Research Integrity (ORI) and forensic tools used by ORI to detect and confirm intentional FF will be presented.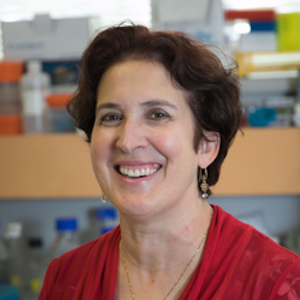 Speaker
Jennifer Byrne, The University of Sydney
Computational research integrity and cancer research: building tools and narratives to improve the health of the research literature
Computational research integrity and cancer research are young and old research fields, respectively, and yet they have much in common. Cancer research involves the discovery of biological features that reliably distinguish cancer cells from normal cells. These features are targeted by drug developers to create cancer therapies that are tested by researchers and then applied by clinicians to patients. Similarly, computational research integrity involves the identification of publication features that reliably depart from established norms or standards. These features inform the creation of automated tools that are then tested and applied by researchers and publishers to manuscripts and papers. Based upon our experience of applying the semi-automated tool Seek & Blastn to the molecular cancer research literature, we will describe how the skill to employ automated literature screening tools needs to be matched by the will to apply these tools and then act upon their results. Beyond developing the skills to apply automated literature screening tools within different user groups, we propose that achieving the necessary willingness to tackle pervasive research integrity problems will require the development of positive narratives that speak to shared aspirations and values.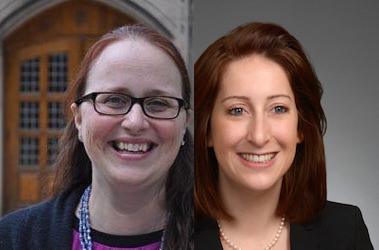 Speakers
Lauran Qualkenbush & Corinna Raimondo, Northwestern University
Speaker
Michèle Nuijten, Tilburg University
statcheck: a spellchecker for statistics
Half of the psychology papers contain inconsistent statistical results in which the reported p‑value does not match the reported test statistic and degrees of freedom. Most of these inconsistencies seem to be small and inconsequential, but in over 12.5% of the papers there are inconsistencies that might change the statistical conclusion. Such statistical reporting inconsistencies affect the reproducibility and quality of scientific findings. We developed the R package "
statcheck
" and the accompanying web app
http://statcheck.io
to automatically find these inconsistencies. In my talk, I will briefly explain how
statcheck
works. I will discuss
statcheck
's potential in preventing statistical errors through self-checks and peer review, and discuss how
statcheck
can be used for meta-research. Furthermore, I will briefly give an overview of current developments, including a statcheck Word add-in and the implementation of Natural Language Processing techniques to expand
statcheck
's searching algorithm.
Contributed presentations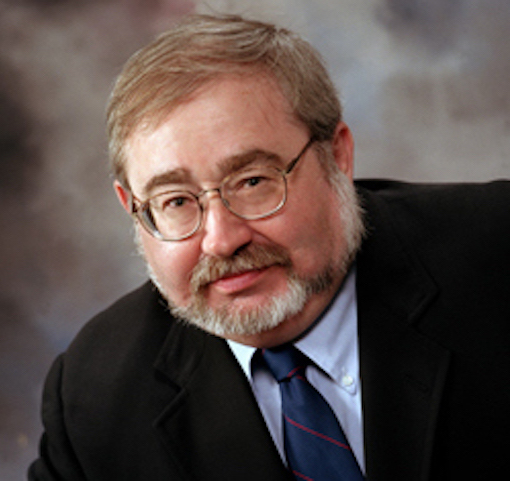 Speaker
Edward J. Delp, Purdue University
A System for Forensic Analysis of Scientific Images
In this talk I will describe a system that we are developing for the forensic analysis of images and other media extracted from a scientific publication. This system uses many modern media forensic methods to examine images and determine if the image has been likely altered or modified. The tools that are available include duplication detection, copy/move detection, provenance analysis and media forensics tools. The current system has methods for extracting images, figures, and captions and maintaining the relative relationships of the figures in a paper. The system has a simple and intuitive web-based user interface, a sophisticated database, and is easily extensible using Docker containers.
Panel
Institutional investigators
Wanda Jones, ORI (panel chair)
William C. Trenkle, USDA
Wouter Vandevelde, KU Leuven
Mary Walsh, Harvard University
Panel
Publishers
Bernd Pulverer, EMBO (panel chair)
Renee Hoch, PLOS One
IJsbrand Jan Aalbersberg, Scopus
Maria Kowalczuk, Springer Nature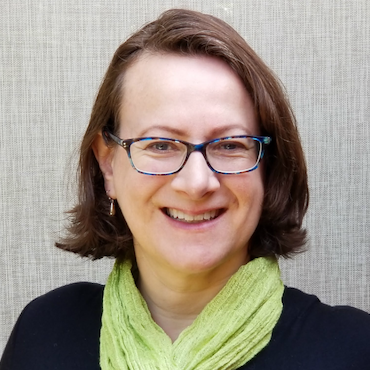 Speaker
Elisabeth Bik, Harbers-Bik LLC
Image duplication detection tools — insights from a human spotter
Despite peer-review and editorial screening, science papers can still contain images or other data of concern. A visual scan of 20,000 papers published in 40 biomedical journals showed that 4% contained inappropriately duplicated images. Papers containing incorrect or even falsified data could lead to wasted time and money spent by other researchers trying to reproduce those results. Thorough image screening before publication would be beneficial for editors, publishers, and readers, and act as a deterrent for fraudulent submissions. There is a great need for high-throughput computational tools to find image duplications and manipulations in scientific manuscripts, and to help detect the growing number of fabricated manuscripts produced by paper mills. Elisabeth Bik will present some case examples, insights, and challenges that she has encountered as a human visual duplication detector.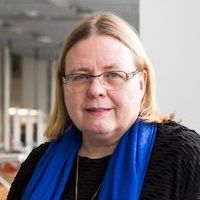 Speaker
Debora Weber-Wulff, HTW Berlin - University of Applied Sciences
Responsible Use of Support Tools for Plagiarism Detection
Many academic institutions are of the opinion that they can simply solve the problem of plagiarism by purchasing the use of so-called plagiarism detection software. But as a recent test of such support tools shows, the systems don't find all plagiarism and will report text overlap that is not plagiarism as if it were. Institutions that rely only on some similarity measure for determining sanctions need to be aware of how meaningless the numbers these systems report are.
In this talk the results of the recent test of support tools for detecting plagiarism conducted by the European Network of Academic Integrity will be presented, followed by a discussion of what constitutes the responsible use of such tools.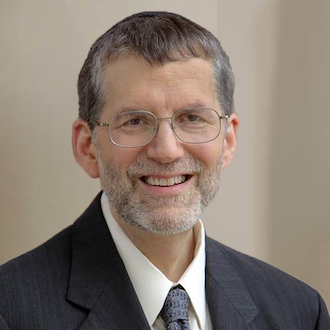 Speaker
Michael Lauer, NIH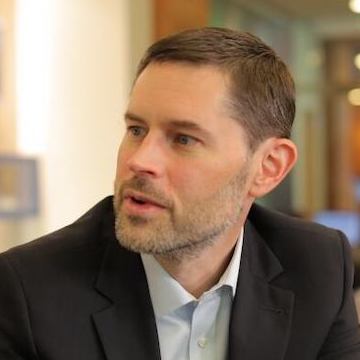 Speaker
Matt Turek, DARPA
Contributed presentations
Panel
Funders
Benyamin Margolis, ORI (panel chair)
Michael Lauer, NIH
Matt Turek, DARPA
Panel
Tool developers
Daniel Acuna, Syracuse University
Jennifer Byrne, The University of Sydney
Amit K. Roy-Chowdhury, UC Riverside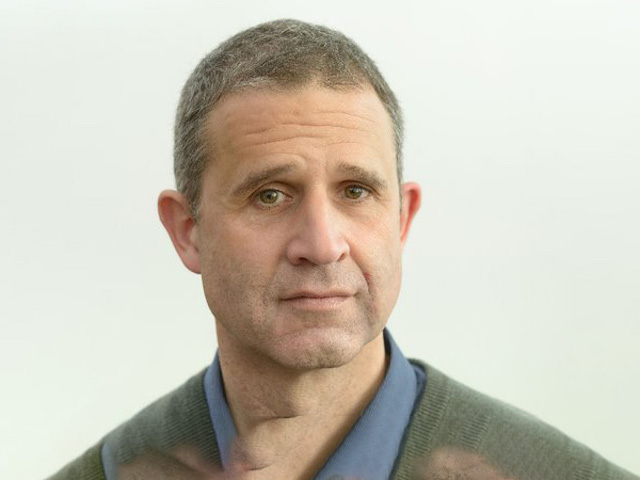 Speaker
Boris Barbour, The PubPeer Foundation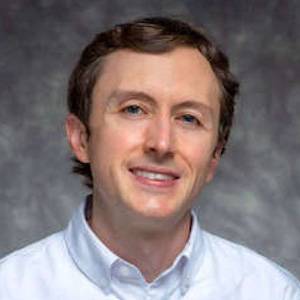 Speaker
Walter Scheirer, University of Notre Dame
Understanding the Provenance of Visual Disinformation Targeting Science
The COVID-19 pandemic has attracted significant attention to scientific matters related to the cause, treatment, and prevention of the disease that has upended our lives. Alarmingly, not all of the information available on the Internet is what it appears to be. Deceptive memes, bogus ads, and fabricated infographics are proliferating, with all threatening to undermine the public's trust in science. Given the vast scale of the problem, an automated capability that can identify new instances of visual disinformation, trace its origin, and ultimately flag it as being problematic is needed. But compared to text, visual content presents unique challenges for media forensics. This talk presents an end-to-end processing pipeline for image provenance analysis, which works at real-world scale. It employs a cutting-edge image filtering solution that is able to find related images, as well as novel techniques for obtaining a provenance graph that expresses how the images, as nodes, are ancestrally connected. Building from provenance analysis, the talk goes on to introduce a scalable automated visual recognition pipeline for discovering meme genres of diverse appearance. This pipeline can ingest meme images from a social network, apply computer vision-based techniques to extract features and index new images into a database, and then organize the memes into related genres. Recent examples of visual disinformation targeting science will be highlighted, including repurposed imagery, parasitic advertising, and pandemic-related memes. Finally, the talk will conclude with thoughts on continued research in this direction.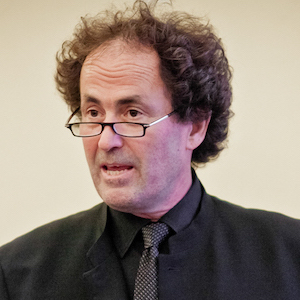 Speaker
Mario Biagioli, UCLA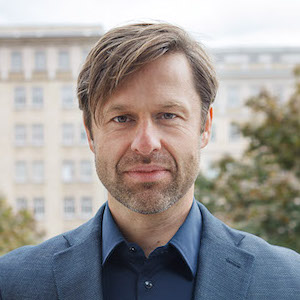 Speaker
Thorsten Beck, HEADT Centre - Humboldt University of Berlin
Contributed presentations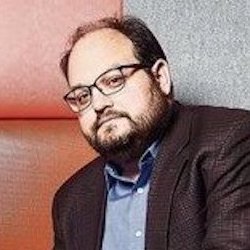 Speaker
Ivan Oransky, Retraction Watch
From Cancer to COVID-19, Does Science Self-Correct?
Rapid publication of results — particularly on preprint servers — has grown dramatically during the COVID-19 pandemic, and has forced researchers, health care professionals, journalists, and others to grapple with the concept of reliable and actionable information. The pandemic has given rise to more than 80 retractions at the time of this writing. Is that cause for concern? My lens for this talk will be ten years of experience reporting on retractions for Retraction Watch, including creating the world's most comprehensive database of retractions, with close to 24,000 and counting.
Panel
Journalists
Stephanie Lee, Buzzfeed
Ivan Oranski, Retraction Watch
Richard Van Noorden, Nature
Daniel Acuna, Syracuse University (moderator only)
Panel
Investigators/whistleblowers
Paul Brookes, University of Rochester (panel chair)
Boris Barbour, The PubPeer Foundation
Elisabeth Bik, Harbers-Bik LLC
Erica Boxheimer, EMBO
Jana Christopher, Image-Integrity
Open discussion and next steps
Participate
Registration
---
The registration fee is $40 and includes access to all sessions.
Eligibility: The egistration is open for researchers, funders, research integrity investigators, and senior leadership who are broad interests in research integrity.
The organizers reserve the right to review registrations for eligibility and decline and refund the registration of those who do not meet the eligibility criteria.
Financial support and registration waivers: We have registration waivers available. This will be awarded based on need. Please email computationalresearchintegrity@gmail.com
---
Submit extended abstract
---
We invite you to submit research on a broad set of topics on or related to research integrity. Submissions traditionally considered to conferences such as the World Conference on Research Integrity are welcomed too.
We especially encourage submissions on the following topics (but not limited to):
Computational or best-practices methods for detecting fabrication, falsification, or plagiarism of text, images, statistics, or other research outcomes
The role of research integrity offices at the institutional (e.g., ARIO member) and funders' levels (e.g., ORI)
The role of publishers and whistleblowers' websites (e.g., PubPeer)
Ethical dimensions of automating research integrity
Case studies
Any other research broadly related to non-computational or computational research integrity
Important dates:
Submission deadline: March 1, 2021
Acceptance notification: March 8, 2021
Registration deadline for accepted work: March 15, 2021
---